Become a QuerySurge Partner
Join the team that validates data in Big Data, Data Warehouses and Business Intelligence projects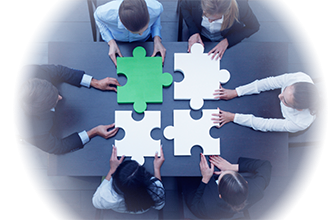 Partner Program Overview
Do you want to become a member of the premier partner ecosystem that provides automated data validation & ETL testing for Big Data, Data Warehouses and BI/Analytics?
Then joining the QuerySurge Partnership Program is for you. And it's free!
The QuerySurge Partner Program has a compelling set of benefits, including:
Free access to QuerySurge, the industry-leading solution
Free self-paced training programs – learn everything QuerySurge along with the data validation and ETL Testing processes
Free QuerySurge certifications — earn your digital badge and inform your social community of your new certification
Free access to QuerySurge experts for help with guidance, demos and proofs-of-concept (POC) assistance
If you've got the skills and the drive to be part of the automated data validation and testing movement, then this is for you!
See which leading software companies, systems integrators and consulting firms already partner with QuerySurge
Types of Partnerships
System Integrators and consulting firms that and wish to bundle QuerySurge in with their services offerings.
Technology providers with complementary offerings that wish to integrate with QuerySurge
Preferred Partner Profile
A company that already has software or services offerings in one of the following spaces:

Data Warehouse/ETL
Big Data/Hadoop
Business Intelligence/Analytics
Automated build/deploy, CI/CD, DevOps/DataOps
Data quality, software QA & testing, defect tracking, test management, project management
other related fields

A commitment of resources to​"get up to speed" in QuerySurge
Next Steps
Do you want to partner up with the premier data testing solution? Let us know that you're interested in joining the network of QuerySurge Partners by filling out the form on this page.