Data Migration Testing
Easily validate and test the ​
Data Migration process using QuerySurge​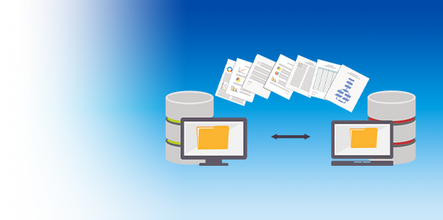 83 percent of data migration projects fail to meet expectations, running over time and budget."
Whether you are going through a modernization and migration effort from legacy systems to a new systems, from one vendor's software to another's, or from on-premises to the cloud, data migration has become one of the most challenging initiatives for IT managers. Although these projects yield high business benefits, they tend to involve a high level of risk due to the volume and criticality of the data.

Data Migration: Scary Metrics
the average cost for a Data Migration = $875,000​
34% of migrations have missing or lost data
38% have some form of data corruption
64% of migration projects have unexpected outage/downtime​
Typical cost of downtime:

$6.5 million/hour — Brokerage industry
$2.8 million/hour — Energy Industry
$5 million/hour — government, healthcare, manufacturing, media and telecom, retail, transportation
$1 million/hour — Fortune 1,000 companies, according to IDC
More than 80% of data migration projects run over time and/or over budget. Cost overruns average 30%. Time overruns average 41%."
Data Migration: Key Risks
Unexpected downtime​
Budget overruns​
Customer or Brand Impact
Data corruption​
Application performance issues
Data loss
To reduce risk and ensure that the data has been migrated and transformed, you need to implement a thorough validation and testing strategy. QuerySurge helps you test your data quickly and easily.
Automating the Migration Testing Process: ​A 2-step process
Step #1: The Wizards — Fast & Easy. No Coding Needed.​
The Query Wizards can help your team validate data with no coding required – and it's all performed graphically through the QuerySurge interface. The Wizards speed up the validation process dramatically and simplify the workload by validating hundreds of tables and columns in minutes.
The Wizards:​
Can auto-link columns to create tests quickly
Allow adding filter conditions
Quickly verify table-to-table and column-to-column compares, and row counts
Verify all data types
Provide business rules validation
Step #2: Testing the Transformations (ETL)
For data with transformations, QuerySurge​'s new AI-powered technology is a generative artificial intelligence module that automatically creates data validation tests, including transformational tests, based on data mappings. With QuerySurge AI, test creation happens in minutes, converting data mappings into tests (Query Pairs) written in the data store's native SQL with little to no human intervention from this low-code or no-code solution.
You can also modify QueryPairs in our Design Library — and then run tests either immediately or schedule them for a particular date and time.
Tests can be automatically triggered by an event, such as when a ETL/build process completes and tests can be added to a recurring schedule in QuerySurge. Results can be automatically emailed to your team and inserted into the defect tracking solution of your choice.
Finding Bad Data (also known as Data Bugs)
Using QuerySurge allows your team to implement a repeatable data validation and testing strategy that avoids the adverse impact any of these defects can have on your data and on your business intelligence and analytics efforts. More» ​
Supported Data Technologies​
QuerySurge supports connections to data warehouses and databases, big data and NoSQL data stores, files and APIs, collaboration software, CRMs and ERPs, and accounting, marketing and ecommerce software. See the full list here»

QuerySurge Implementation: Where can I install it?​
QuerySurge can be installed on a bare metal server, on a virtual machine (VM), in a private or public cloud, or use our pay-as-you-go service in Microsoft Azure.​
...on a Bare Metal Server

...in a private or public Cloud

...with our pay-as-you-go Microsoft Azure Cloud offering
QuerySurge Implementation: For how long can I use it?
QuerySurge Subscription licenses run in 12-month allotments and our Azure offering is hourly, so it can be used for as short a time frame as needed.

QuerySurge Licensing and Pricing Options
Choose the QuerySurge licensing and pricing model that best fits your company's needs. All licensing and pricing information can be found here» ​