QuerySurge Tutorial
Learn the basics of QuerySurge quickly & easily through our free Tutorial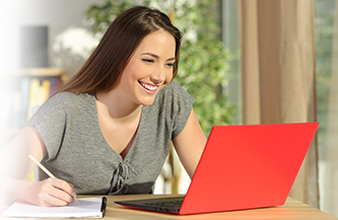 The QuerySurge Tutorial
The best way to start learning about QuerySurge is to go through the free, built-in tutorial. The Tutorial exists in the 3‑day trial in the Cloud and the 15-day trial download. The Tutorial takes about 60 minutes to 90 minutes to go through. And everyone is capable of completing it! The Tutorial walks you through everything — there are no special technical skills & knowledge needed.
To start your tutorial, you can access our free trials here ⇒
Tutorial Case Study:
A company is in the market for a new Data Warehouse so that corporate business personnel can analyze the activities that are occurring throughout their sales regions. The company merged with one of its competitors recently and needs to integrate their data.
The QA team has been tasked with ETL testing and has purchased QuerySurge to do this. They need to review the source-to-target mapping documents (data movement requirements) and build test cases from the same logic that the developers used when creating the ETL code. The goal is to provide 100% coverage of all mappings and validate all of the data related to those mappings.
Tasks:
In this tutorial, you will perform the following tasks:
Use the Query Wizard feature to create column-level comparison tests visually (no coding needed)
Review existing Tests and create new ones
Review existing Reusable Query Snippets (functions) and create new ones
Execute Design-Time Runs
Investigate Design-Time Run failures
Schedule and execute a Scenario (group of tests)
Generate and review Data Intelligence Reports
Review the Data Analytics Dashboard
Assets included:
Source database
Source mainframe files
Target data warehouse
Source-to-Target Mapping document
(requirements for data movement & transformations)
Data Model document
(schemas for source database & mainframe files and target data warehouse
Are you ready to start the tutorial?
To start your tutorial, you can access our free trials here ⇒