Reseller Partnership
Join the team that assures data quality in Big Data, Data Warehouse and ETL projects!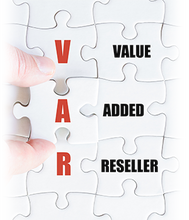 QuerySurge Value-Added Reseller Partnership
If you are a team of experts in Big Data, Data Warehousing or Business Intelligence and want to sell QuerySurge to your customers to provide additional revenue and to be a differentiator from your competitors, this program is for you.
Business Stage
Benefits
Enable

• Rights to use QuerySurge for demos and internal training

• Sales & Technical training of resources

• Phone and email support

Create demand

• Access to marketing resources, videos, brochures, logos, sales packages, co-branding of webinars

Sell

• Receive generous percentage of sales to boost your revenues

Service

• Partner advisory hours that can be used for Technical Enablement, and Technical Presales and Advisory Services

• Technical Presales Assistance that can be used for competitive assistance, business value, and proof-of-concept guidance

• Technical Incident Support for critical and non-critical incidents

• Periodic scheduled partner meetings
Preferred Partner Profile
A company that already has data related sales & service offerings for Big Data, Data Warehouse, ETL, Database, Business Intelligence
A commitment of resources to ​

"

get up to speed" in Data Testing with QuerySurge


Technical Engineer — The assumption is that they are skilled tester or developer in the Data space (data warehouse, ETL, big data, database)
Sales Person — The assumption is that have experience in technical sales around data-related products/service
Next Steps
Partner up with the premier data testing solution. Let us know that you're interested in by filling out the form on this page.