QuerySurge Pilot Project
If you don't have the time, bandwidth or the expertise to perform a Proof-Of-Concept, why not have the QuerySurge team do it for you?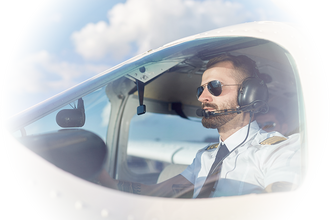 What is a QuerySurge Pilot Project?
The QuerySurge Pilot Project is a Proof-Of-Concept program where the QuerySurge team implements a set of tests based on your requirements and helps you determine whether utilizing QuerySurge meets your needs for data validation and testing.
What's Involved?
The QuerySurge team specs out your project, from test strategy to planning to execution, analyzing the results and presenting our findings to your team. A QuerySurge Team Lead will strategize, plan, analyze and oversee your project while our Test Engineer(s) create and execute tests. Your team shadows the process and learns data testing with QuerySurge.
What's the Duration?
The duration of this Pilot Project is expected to be one month
What Are the Phases of the Pilot Project?
Test Strategy
Review mappings, data models and specification documentation to determine the testing points
Test Planning
Identify targeted data validation tests from requirements and specifications, create schedule, install and configure QuerySurge, create a test plan
Test Design
Create query pairs (data tests) and verify queries are correct
Test Execution
Execute test suites and analyze results
Analysis & Evaluation
Identify defects, log and retest, create and share reports, analyze and evaluate results
Which Tests Are Involved?
Data Completeness
Verifying that all data has been loaded from the sources to the target Data Warehouse..
Data Transformation
Ensuring that all data has been transformed correctly during the extract-transform-load (ETL) process.
Data Quality
Ensuring that the ETL process correctly rejects, substitutes default values, corrects or ignores and reports invalid data.
Regression Testing
Ensures that existing functionality remains intact each time a new release of code is completed.
BI Report Testing
Verify that BI Reports are formatted correctly, calculated fields are validated, and data is verified against the underlying data.
What Information Will Be Shared?
Daily report with updates
Weekly report and team meeting
Other meetings as necessary
Final assessment report and presentation to team
What are the Next Steps?
Let us know that you're interested in having our team perform a Pilot Project by filling out the form on the right (or below if you are using a mobile device).