Data Quality at Speed
Shorten your cycle time and free up valuable resources while validating your critical data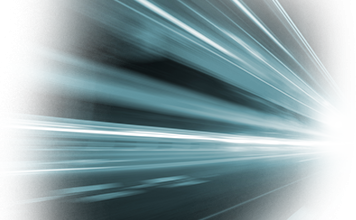 Technical Challenge
Your test cycles take much too long to complete, inhibiting the amount of data you can test and utilizing far too many people in the process. Also, the tests run much too slowly, delaying everyone on the team in the process. How can you speed up data testing?
The QuerySurge Solution
QuerySurge, the smart Data Testing solution that automates the data validation & ETL testing of Big Data, Data Warehouses, and BI Reports, easily solves​"the need for speed". QuerySurge was built on a distributed architecture and optimized to execute tests, perform data compares, and show results quickly – as much as 1,000 times faster than a manual process.
QuerySurge also alleviates the usage of your target data store's precious resources – memory and CPU time – from test execution. QuerySurge pulls all data back to the QuerySurge database, where it quickly performs its comparisons of data without impacting your Hadoop, NoSQL store or Data Warehouse's performance.
(Don't worry about storage — we have a 90% data compression rate and functionality for quickly archiving or expunging data).
QuerySurge automates everything for your DevOps and Continuous Testing initiative – from dynamically generating, scheduling, executing, and updating tests and data stores – to increasing the speed of testing, reducing the cycle time & workload of your testers, and providing better quality of data.