QuerySurge Technology Partnership
Integrate your software with QuerySurge to provide your clients with a best-of-breed offering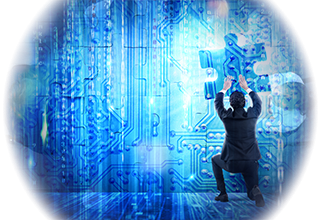 QuerySurge and You
The QuerySurge Technology​Partnership is designed for companies with complementary software offerings that can integrate with QuerySurge (i.e. Big Data, automated build/deploy, data warehouse/ETL, data quality, defect tracking, test management, project management, etc.)
Why Join
Align your software with the leading data testing and validation software to accelerate your business
Certify your product with QuerySurge to provide assurance to prospective customers
It's easy to join – and it's free!
Benefits
The program is designed to provide more benefits and greater commitment to partners that commit to invest in QuerySurge.
Technical Support, product briefings, architecture guidance, performance collaborations
QuerySurge Partner Portal for self-service of sales, marketing and program resources
Rights to use QuerySurge for demos and internal training
Partner advisory hours that can be used for Technical Enablement, and Technical Presales and Advisory Services
Preferred Partner Profile
A company that already has data related offerings for Big Data, Data Warehouse, ETL, Database, Business Intelligence
A commitment of resources to ​

"

get up to speed" with QuerySurge
Next Steps
Partner up with the premier data testing solution. Let us know that you're interested in by filling out the form on this page.