QuerySurge for Consultancies Partnership
Bundle QuerySurge with your services to create a complete Data Testing Solution for your Customers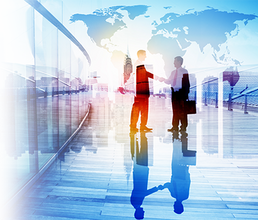 Does your Consultancy offer any of these enterprise testing solutions to your clients?
Data Warehouse testing
Big Data testing
Data Interface testing
Data Migration testing
Database Upgrade testing
QuerySurge has a solution offering for you.
Become a QuerySurge for Consultancies Partner and bundle QuerySurge in your automated data testing solution. You can offer QuerySurge software with your services to create an automated data validation and testing solution
How Your Customer Benefits::
Accelerated testing cycles
Improved data quality with reduced risks
Shared information with team
Their engagement is much more successful
How Your Benefit::
A huge differentiator from competitors
Redeployment of resources
Usage Model:
We are offering QuerySurge as a subscription model to System Integrators, and Consulting firms.
Subscription Model:
You have the right to use the software for a fixed period of time
New users can be added as needed
We provide you with technical support, bug fixes, and upgrades during your subscription
At the end of the timeframe, you can choose to renew the subscription term.
License Types
Full User – This type of user has unlimited access to everything. Perfect for anyone creating and/or running data tests while performing analysis of results. Perfect for testers, developers, operations or anyone else creating and running tests.
Participant User – This user cannot create or run tests, but has access to all other information. This includes viewing test queries & results, running reports, viewing and modifying dashboards, receiving email notifications, and exporting test results. Perfect for managers, analysts, architects, DBAs, developers, and operations users who need to know the health of their data.
Broaden your testing services and increase your brand by joining a QuerySurge Partnership now. To start the process, please fill out the form on the right.