What is QuerySurge?
the smart Data Testing solution that automates the validation & ETL testing of your critical data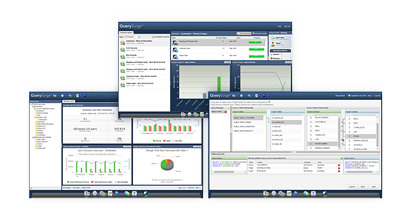 About QuerySurge
QuerySurge is the smart Data Testing solution that automates the data validation and ETL testing of Big Data, Data Warehouses, Business Intelligence Reports and Enterprise Applications with full DevOps functionality for continuous testing.
Automated Data Testing Use Cases
QuerySurge provides the smart data testing solution for your automated testing needs.
Projects — Multi-project support in a single instance, new Global Admin user, assign users and agents, import and export projects, user activity log reports
Smart Query Wizards — Create tests visually, without writing SQL, perform column/table/row level comparisons, auto-matching of columns
Create Custom Tests — Modularize functions with snippets, set thresholds, stage data, check data types & duplicate rows, full text search, asset tagging
Scheduling — Run test immediately, at a predetermined date & time or after any event from a build/release, CI/CD, DevOps or test management solution
DevOps for Data — API Integration (both RESTful & CLI) with build/release, continuous integration/ETL , operations/DevOps monitoring, test management/issue tracking and more. Swagger documentation.
Run Dashboard — View test execution progress live via graphical displays, drill-down into data to examine results, see real-time statistics for executed tests, alert your team about the status of execution via custom email notifications
Data Analytics & Data Intelligence — Data Analytics dashboard, Data Intelligence reports, auto-emailed results, Ready-for-Analytics back-end data access
Test Management Integration — Out-of-the-box integration with Azure DevOps, IBM RQM, Micro Focus (formerly HP) ALM, Atlassian Jira and any other solution with API access
BI Testing — Testing data embedded in Microsoft Power BI, Tableau, SAP BusinessObjects, MicroStrategy, IBM Cognos or Oracle OBIEE
Available On-Premises and In-the-Cloud — Install on a bare metal server, virtual machine, any private cloud or in the Microsoft Azure Cloud as a pay-as-you-go service
Security — AES 256-bit encryption, support for LDAP/LDAPS, TLS, Kerberos support, HTTPS/SSL, auto-timeout, security hardening and more
For more on QuerySurge features, visit here ⇒