QuerySurge Self-Paced Training​
Free courses for customers & partners that get you
up-to-speed in all things QuerySurge and prepare you
for our certification exams ​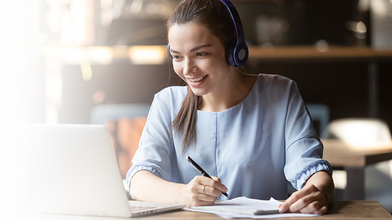 Maximize your success with QuerySurge Training​
QuerySurge offers the foremost comprehensive self-paced training courses around automated data validation and ETL testing in the industry.
Built on the Moodle platform, the world's most popular learning management system, the training is designed to guide students through the automated data validation and ETL testing process using QuerySurge.
Individuals and teams will acquire, maintain, and optimize testing skills around these architectures while learning the proven best practices and techniques.
The QuerySurge Content & Training Portal has been designed to provide our Customers and Partners with everything they need to learn & grow in their use of QuerySurge:
Self-paced training
QuerySurge certifications​
the latest release information
News​
Help center​
Marketing & sales artifacts
All on the market-leading data validation & testing solution
Topics Include:
The Data World Distilled (reading)​
QuerySurge self-paced tutorial
Fundamentals of ETL Testing (course)​
Fundamentals of QuerySurge (course)
Introduction to SQL using QuerySurge (course)
Advanced SQL using QuerySurge (course)​
QuerySurge Administration (course)
Certifications: Learn. Earn. Inform.​
Learn QuerySurge. Earn your digital badge. Inform your social network of your new skills.
Customers and Partners receive free certification exams​
Receive digital badge from Credly upon completion of exam
Post badge to your social networks​
Receive Labor Market insights