Data Analytics & Data Intelligence
QuerySurge provides its real-time Data Analytics Dashboard and dozens of Data Intelligence reports at the push of a button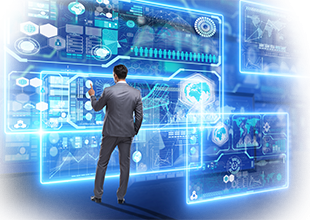 Technical Challenge
You need to view data testing results, determine bad data patterns, and create analytical reports that show the status and quality of your data project. This is a difficult task as the test cycle produces massive amounts of data that now needs to be parsed, aggregated, and analyzed. How can you deal with such a daunting and resource-intensive task?
The QuerySurge Solution
QuerySurge, the smart Data Testing solution that automates the data validation & ETL testing of Big Data, Data Warehouses, and Business Intelligence Reports, provides its Data Analytics Dashboard along with Data Intelligence Reports that cover the lifecycle of your data testing.
Data Analytics Dashboard provides insight into your data
Build a customized dashboard from a selection of widgets to see the status of your project at a glance.
Easily see and report on trends in both your data and your team's performance.
Drill down into high-level information with interactive widgets. Get detail for a specific day, or about a specific test just by hovering or zooming in.
Data Intelligence Reports help find problematic areas and provide root cause analysis
Choose from a wide selection of configurable Data Intelligence Reports
Data Intelligence Reports range from high-level Summary Reports to lower-level, Detailed Reports with a complete audit trail
Root Cause Analysis reports allow users to analyze their data from a column-level perspective.
Configure reports for specific date ranges, asset types or specific executions to get the view that you need.
Export your reports as Excel or PDF files to share within your organization
Integrate QuerySurge with your favorite test management or automated build solution