Premium Services
QuerySurge experts assist you with custom configurations/connections, coding help, training, or anything else you need to make you successful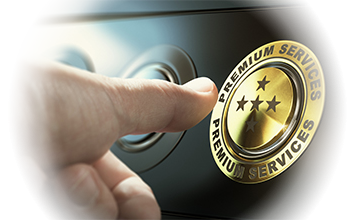 QuerySurge Experts for all your Needs
Customers, Alliance Partners, and prospective Customers in Proofs-of-Concept more than occasionally ask us for help with coding issues, short-term training and other tasks that are not covered by our support services.
QuerySurge's Premium Services now fulfill your needs. Premium Services provide:
Assistance with coding in SQL, HQL, API calls, Java functions, other
How To sessions for using various functions and features
JumpStart or Training sessions
Administration — including installation, creating/modifying/deleting users & connections, installing updates, setting up server backup & moves
Any other service not currently covered by traditional maintenance & support
We will make you successful!
How it Works
Purchase the package that suits your needs
Schedule the session (48 hours in advance)
Briefly describe the task you are looking for our expert to accomplish
We schedule a Webex/Go-to-Meeting session with a QuerySurge expert
It's that easy!
Available Packages
| Premium Services Packages | Bronze | Silver | Gold | Platinum | Diamond |
| --- | --- | --- | --- | --- | --- |
| Number of Credits | 10 | 25 | 50 | 75 | 100 |
| Discount | ---- | 16% | 25% | 33% | 41% |
| Total Cost | $3,000 | $6,250 | $11,250 | $15,000 | $17,500 |
1Service Credits are 1 hour in length and are in 1‑hour increments. All unused Credits expire after 12 months
For longer term consulting (3 months +), we can provide Test Engineers at long-term, discounted rates