Automated BI Report Testing
The automated testing solution for validating your Analytics & Business Intelligence Reports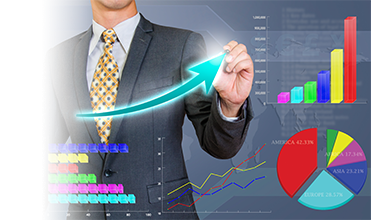 It only takes 1 or 2 people saying, ​'I don't trust the data,' to invalidate a report. That can tank a whole project.
The Challenge of Testing Business Intelligence Reports
The use of Business Intelligence (BI) & Analytics is growing rapidly. But the validation and testing of data in these systems is challenging. The typical approach is to validate data on the reports to the data in the data store. Many BI reports make use of Flash and other technologies that create problems for traditional test automation. And most BI tools manipulate the source data, which makes it even harder to manually test.
Therefore the testing process becomes a manual one, which increases the workload for testers and making it prone to mistakes.
The Solution: QuerySurge BI Tester add-on
QuerySurge's BI Tester add-on provides a successful approach to solving the problem of testing the data embedded in these BI tools.
QuerySurge is a fully automated end-to-end solution for testing from data sources (databases, flat files, xml, Excel, json, etc.) through the Big Data lake to the Data Warehouse/Data Mart to the BI and Analytics reports.
Support for More BI Vendors
QuerySurge's latest release of the BI Tester Add-On now provides connectors for the following vendors:
Microsoft Power BI
IBM Cognos
Tableau
SAP Business Objects
Microstrategy
Oracle OBIEE
BI Tester supports:
Business validation of your reports
Full regression testing of your BI data
Migration testing from one BI vendor to another
Upgrade testing from one version to another
Comparison of reports between 2 servers
Passing of parameters to a report
Querying of report metadata
More Vendor Support Coming Soon
The QuerySurge team is currently working on including even more BI vendors into our BI Tester add-on, so stay tuned.
Are You Ready To Try It?
Great! Please fill out the form on the upper right side of this page.