Careers at QuerySurge
A great opportunity to work in the Data & Analytics field with the best and brightest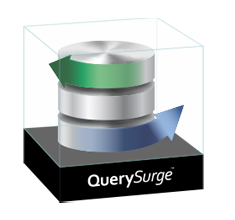 QuerySurge, the smart Data Testing solution, is looking for talented people who share the same passion and dedication to delivering great solutions to customers as we do.
Culture
We are a team of bright, hard-working and motivated folks who value working in a collaborative environment and take pride in building and delivering great solutions to our clients. We work in a team environment where strategic, technical, and creative people work together to achieve our collective goals. And we like to have fun!
Location
Our office is located in midtown Manhattan, so our business hours are Eastern time. Since the advent of Covid-19, all employees had been working remotely. Currently, some staff and engineers are coming into the office, but this is not a requirement – currently our team is using a hybrid model where they come in 2 – 4 times per month.
Benefits
QuerySurge is the software division of RTTS, the premier pure-play QA & Testing organization that specializes in test automation. Headquartered in New York, RTTS has had 1,000+ successful engagements at over 700 corporations since 1996. All benefits can be found on RTTS' web site, including:
QuerySurge's Open Positions