QuerySurge JumpStart
Accelerate your Data Testing project from installation through completion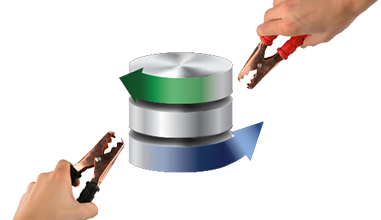 Please fill out all required fields*
What is JUMPSTART?
QuerySurge JumpStart is designed as a training, mentoring and consulting engagement that will kick-start your Data Testing project and immerse your team in best practices for QuerySurge.
Our 2‑week program combines formal classroom training with best practices mentoring and consulting. RTTS' highly skilled engineers possess the expertise in both QuerySurge and in Data Testing to assist your team with launching your project.
What's Involved?
Below are the details of our 2‑week JumpStart program. We can also configure the tasks, deliverables and length of engagement to suit your budget and needs.
Classroom training – Training with a Live Instructor on either Data Warehouse Testing or Big Data Testing with QuerySurge
Mentoring – this is a great opportunity for your team to benefit from the knowledge, experience, and expertise of our engineers.
Consulting – our Engineers will roll up their sleeves and help you write tests for your project.
Below are the tasks and deliverables that will be completed as part of JumpStart.
| Task | Details | Deliverables |
| --- | --- | --- |
| Installation & setup | Install and configure test enviromnent and test tool optimum use | Working & configured environment |
| Project Evaluation | Interview stakeholders and analyze project artifacts regarding test "as-is" test process, project documents & timelines, system architecture, and metrics | High-level strategy document |
| Test Plan | Develop an actionable plan that provides a road map for successful implementation of your testing effort. Determine DevOps and DevTest strategy for continuous delivery | Actionable Test plan |
| Formal Classroom Training | Deliver instructor-led test tool training. Class books and lab books are included and serve as great reference manuals | Certificate of completion |
| Test Design | Use risk-based approach to analyze requirements, use cases, or user stories and create test assets | Completed test cases, transactions |
| Automate, Execute and Track | Create automation scripts, execute, observe runs, report issues/defects | Defect/issue analysis report |
| DevOps, DevTest and Continuous Delivery | Automated kickoff, build/running of tests & automated reporting | Automated kickoff, execution, reporting process |
| Evaluation | Evaluate application architecture, identify project management metrics, provide coding tips, recommend project & process improvements | Summary report |
Why JumpStart?
Data is transforming the business and technology landscape quickly. According to Baseline Magazine, 90% of the world's data was created in the last 2 years. And it is only going to accelerate.
QuerySurge Jumpstart provides guidance from the our experts from the moment you begin planning your Big Data or Data Warehouse project, and helps your team build the skills required for long term success. It is your way to get on the fast track with Data Testing.