The College Hunt: Your Emotions vs. the Big Business of Higher Education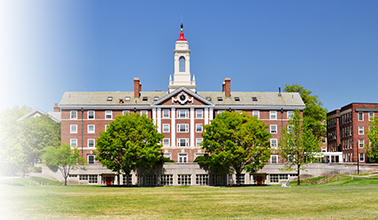 The College Hunt: Your Emotions vs. the Big Business of Higher Education
Increased competition, declining enrollment and online classes drive Higher Education's use of BI & Analytics
By Bill Hayduk
CEO, RTTS
My younger son is a graduating high school senior, so we had recently been visiting colleges, trying to determine the best fit for him. It's interesting to note that while parents and their children view this as an exercise in finding the school that meets their child's needs from an academic, social, logistical, and cost perspective, the schools view this from a business perspective. They are competing with other schools for anywhere from $80,000 (your state & city schools x 4 years) to $280,000 (for the top private schools) for your hard-earned money. According to IBISWorld, the higher education industry, namely colleges and universities, is a $463 billion industry. But according to Ohio University economists, enrollment has been declining over the last 5 years. Throw in the explosive growth of inexpensive online courses & degrees and it becomes clear that some schools will struggle to keep their enrollment, and therefore their revenues up.
Colleges & universities also need to keep their position firm or improve in the college rankings — everywhere from US News & World Report to Niche to Forbes to The Economist. What do they need to worry about? The incoming freshman stats — namely GPA, standardized test scores (SAT & ACT), retention rate, and graduation rate. The higher the rank, the more they can charge. If your child is one of the really academically gifted kids with a high GPA and test scores above the 75th percentile of the school they have targeted, there is a good chance they will get partial or full scholarship. What I have observed after going through the college selection process twice (son #1 just graduated from college) is that once you get past the top tier Ivy leagues and the second tier top 20 ‑30 schools who have waiting lines of students hoping to get in and can thus charge full freight, the other schools still have to put fannies in seats to pay the bills. Many schools give prospective students a discount, framed as a ​"scholarship", to entice you to send your child there. And since we are talking about a massive amount of after-tax dollars, any discount helps.
While my son was deciding on criteria such as small vs. big school (he prefers smaller), rural vs. urban (urban), location (we live near New York City and informed him he could pick a school anywhere from Boston, south to DC, and west to Pennsylvania) and possible majors (marketing, information systems), these higher education institutions were focused on how to increase student head count.
We researched schools on Niche, where students and parents rank the schools, and US News & World Report. Potential students use these as decision support guides, so therefore schools have to pay attention to what reference sites like these have to say about them. Getting trashed for academics, food quality, party scene, safety or in 8 other categories by students on Niche can have a negative impact on school applications. And US News is the most widely used source for parents. Moving up in the rankings is crucial for schools to keep the pipeline of students flowing.
Therefore many schools have invested in business intelligence and analytics in a big way. Using tools such as Google Analytics to analyze marketing campaign metrics such as the number of visitors, page views, time on the pages, and conversions (filling out a form, etc), provides instant feedback on social media and web campaigns and helps them allocate funds effectively. And progressive schools are making use of business intelligence software to determine the optimal number of students to admit, along with factors that contribute to enrollment, class success, graduation, declined admissions, struggles and dropout rate. (Here is an article discussing how Fordham University uses Microsoft's Power BI analytics software). To compete, schools, just like for-profit corporations, need to make sense of their data or risk being surpassed by their competition.
So while parents' and students' emotions and angst run high during this stressful period of finding the right fit, higher education is facing increased competition along with a declining enrollment and an onslaught of inexpensive online classes to deal with. This is causing higher education's own stress and thus fueling their move towards business intelligence and analytics. The wisest schools will use this as a competitive advantage and an opportunity to succeed, while the others who do not move towards BI and analytics quickly and effectively, will fail.
What are your thoughts on this topic? I would love to hear your comments or feedback.
Side note: It looks like Loyola University Maryland — class of 2022 for us. Go Greyhounds!
About the Author
Bill Hayduk, CEO, RTTS
Bill founded software and services firm RTTS in 1996 (the parent company of QuerySurge). Under Bill's guidance, RTTS has have had successful engagements on hundreds of projects at over 600 corporations, from Fortune 1,000 to midsize firms. Bill was also the CEO of TOMOS Software, the award-winning ALM software that was incubated at RTTS, and QuerySurge, RTTS' leading big data testing software solution. Bill lives in Westchester,NY with his wife and 2 sons.

Connection with Bill on LinkedIn»