What's New in QuerySurge 6.2
Our 6.2 release provides great new features, including more BI Tester support, a new performance monitoring report, and improved data management.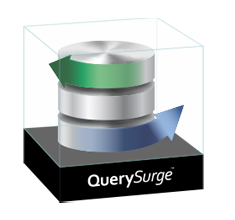 Our 6.2 releases provide great new features. Here are the top 3:
Additional BI Vendor Support for QuerySurge BI Tester
QuerySurge's latest release of BI Tester Add-On now provides connectors for the following vendors:
IBM Cognos
Tableau
SAP Business Objects
Microstrategy
BI Tester provides a successful approach to solving the problem of testing the data embedded in these BI tools and is a fully automated end-to-end solution for testing from data sources through the Big Data lake to the Data Warehouse/Data Mart to BI and Analytics reports.
Learn more here»
In-Depth Performance Reports
The big feature here is about the performance of your QuerySurge system. Monitor your CPU, RAM, and Disk space on your database server, app server, and agent boxes or VMs. Discover any bottlenecks and unclog them to speed up your environment for optimal system performance.
This report, along with the Design Time Run Performance View, which shows where the processing is being performed on a run (the source systems, target systems, and QuerySurge comparisons), provides all the information needed to understand and optimize your system's performance.
More can be found here»
Data Management
Settings are now available that allow QuerySurge administrators to determine the level of result data to be stored at runtime. The following options are available:
Save All Query Results
Save Only Failures
Discard All Results
More information can be found here»
Additional Features
Duplicate Row Options: Performance enhancements for Duplicate Row Handling
Micro Focus Vertica Database JDBC Drivers now bundled
Apache Drill — added JDBC URL parameter to define char column width
Dremio — added JDBC URL parameter to define char column width