What's New in QuerySurge 11.0
Our new release provides great new features, including Microsoft Power BI Slicer ​Support & Wizard, ServiceNow Webhook​, QueryPair & Staging Query ​Level Run Sizes​, and more!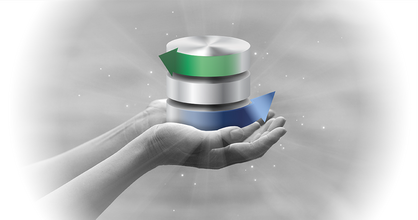 What's New in QuerySurge 11.0
QuerySurge is the smart data testing solution that leverages artificial intelligence to automate the ETL testing of data warehouses, big data lakes, business intelligence reports and enterprise apps with full DevOps functionality for continuous testing.
Microsoft Power BI Slicer ​Support & Wizard
This new feature allows users to pass slicers (filters) to Power BI reports. In addition, a new Wizard exists which allows users to quickly and easily create queries against Power BI reports.

ServiceNow Webhook​
This ServiceNow webhook integration adds built-in templates for the creation of new incidents and problems.
QueryPair & Staging Query ​Level Run Sizes
This feature tracks the size of all runs to both Design Time Runs & Scenario screens for QueryPairs and Staging Queries. This will allow users to see how large a component of a test run is and to better estimate future test runs based on result size.
QuerySurge 11.0 Additional Features​
In the latest QuerySurge release we have added these additional new features:
QuerySurge Improved Performance

Improved performance when utilizing a QueryPair with shared keys and ignorable columns.

Power BI Visualization Selection Update

Accept both titles and internal names when selecting a visualization.

Power BI Emoji Support

Support pages and visualizations which contain emojis.

Power BI Metadata Update

Add internal names for all pages to metadata request.

QueryPair History Update

Add timestamp with time zone fields to QueryPair history.

Webhook Field Expansion

Increase maximum length for user name/password or Auth Key/Value to 1024. Increased maximum Webhook url to 2048.
You can read the full release notes for QuerySurge 11.0 here ⇒​
New Generative AI Add-On​ Simplifies ETL Testing​
QuerySurge AI automatically creates data validation tests, including transformational tests, based on data mappings. Tests are written in the data store's native SQL with little to no human intervention from this low-code or no-code solution in minutes.
Want to learn more about QuerySurge AI?