Happy 10th Birthday to QuerySurge!
10 years ago on October 1st, 2012 we launched QuerySurge at Oracle OpenWorld in San Francisco.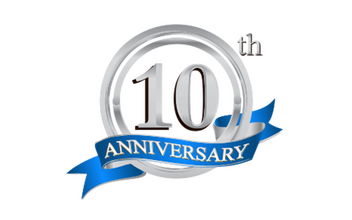 Hi everyone,
Ten years ago, on October 1, 2012, we launched QuerySurge at Oracle OpenWorld in San Francisco.
QuerySurge had started out as a utility for testing data warehouses. Our consulting team had built a data warehouse testing framework – DWTF — as it was known internally, to assist us with clients who needed to validate data movement from source files and databases to their target data warehouses. There were no commercial solutions or open source frameworks in the marketplace as far as we could determine, so we proceeded to create the requirements and use cases for the capabilities we needed and then to build the framework.
In 2010, after research in the data validation space and interviews with customers and others, we decided to productize QuerySurge. We built our first downloadable trial just in time for Oracle OpenWorld 2012. We rented a booth and demonstrated QuerySurge to hundreds of attendees in the data space. Attendees provided lots of feedback and these interactions even led to a customer! The following month, we did the same thing at Teradata's Partner and Customer Conference in Washington DC and came away with lots more great feedback and 2 more customers!
Fast-forward to October 2022 where we've grown to 170+ customers in 30+ countries and 80+ alliance partners globally.
I want to thank all our customers and partners for their support in making us successful and providing us with constant feedback and great information.
We look forward to our plans for QuerySurge​'s future direction –it should prove to be exciting for all involved!
Regards,​
CEO, RTTS​
Developers of QuerySurge​