Webinar
Complete your Data Equation: Test Data Generation + Data Validation = Data Success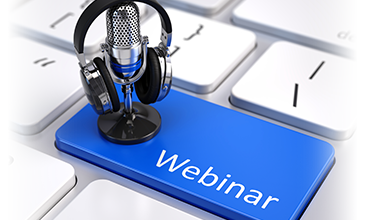 Complete your Data Equation: Test Data Generation + Data Validation = Data Success
During this webinar, we tackled 2 major challenges to assuring your data quality:
Test Data Generation
Data Validation
We illustrated how GenRocket and QuerySurge, used in conjunction, can solve these challenges. Also, see how they can be easily integrated into your Continuous Integration/Continuous Delivery DataOps pipeline.
The recording of the webinar, demo, and Q&A session can be viewed now!
Session Overview
Primary challenges organizations are facing with their data projects
Key success factors for data validation & testing
How to setup a workflow around test data generation and data validation using GenRocket and QuerySurge
How to automate this workflow in your CI/CD pipeline
The Goal
The keys to a successfully test data throughout your data architecture are the following:
Validate the critical business rules and transformation logic being applied to the data
Test large volumes of data in a period of time that will not delay the release schedule
Pinpoint where data defects were introduced in the architecture and link them back to the specification or data model
Execute data tests as part of a DataOps/Continuous Testing pipeline
The 2 Main Issues
here are two major challenges when dealing with data testing that need to be overcome to have a successful implementation:
How do I generate the data needed to conduct the tests to be executed?
How do I execute the tests in an accurate and an efficient way that aligns with my testing cycle?
INSERT SLIDEHARE
The Ideal Data Testing Strategy
accurately and rapidly generate all the data needed for the scenarios that need to be tested
mask data to ensure data security
validate large amounts of data quickly
validate difficult transformation rules between the various source and target systems being tested
easily integrate into your build pipeline to achieve continuous testing
store historical results and provide analytics
The Ideal Data Testing Solution:
About GenRocket
GenRocket is an enterprise Test Data Automation platform and is a technology partner of QuerySurge.
Fast, secure, low cost, versatile, industry leading data quality
9+ years of development, refinement, customer experience
Recommended by top Global Systems Integrators
Customers across the world in 10 different vertical markets
Only Patented Test Data Platform(2017)
For more about GenRocket, visit their web site here or our product page here.
About QuerySurge
QuerySurge is the smart Data Testing solution that automates the data validation and testing of data stores with full DevOps functionality for continuous testing.
Below are QuerySurge's use cases:
Data Warehouse & ETL Testing
Big Data Testing
DevOps / Continuous Testing
Data Migration Testing
BI Report Testing
Enterprise App / ERP Testing
For more information about QuerySurge, visit our product page here.