Test Management Connectors
Integrate seamlessly with leadingTest Management Solutions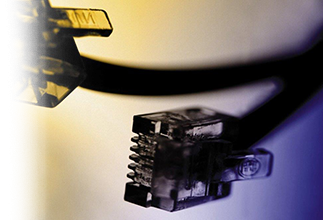 QuerySurge now offers integration to the market-leading Test Management solutions. Now you can store all of your data tests and receive all of your results in your favorite test management solution!
• Micro Focus ALM (Quality Center)
formerly HP ALM & Quality Center
• Microsoft Azure DevOps
formerly Visual Studio Team Services (VSTS) & Team Foundation Server (TFS)
• IBM Rational Quality Manager
Integration Features
QuerySurge can be automatically launched, run unattended, and report all findings back to your Test Management solution – so its fully compliant with your DevOps strategy.
Drive QuerySurge execution from your Test Management Solution
QuerySurge returns outcome results (Pass/Fail/etc.) to your Test Management Solution
Results are linked in your Test Management Solution so that you can click directly into detailed QuerySurge results
How it works
To automate your test process through your Test Management solution:
First, plan all of your tests in your favorite Test Manager (Micro Focus ALM/QC, Microsoft's DevOps or IBM's RQM)
Next, schedule your Test Management solution to automatically kick off QuerySurge through our API
QuerySurge will run unattended, executing all tests and reporting all results to your Test Management solution, including pass/fail results and full details of each individual data failure
QuerySurge can also automatically send emails with the results to everyone on the team – it's that easy!
Knowledge Articles on our Test Management Connectors